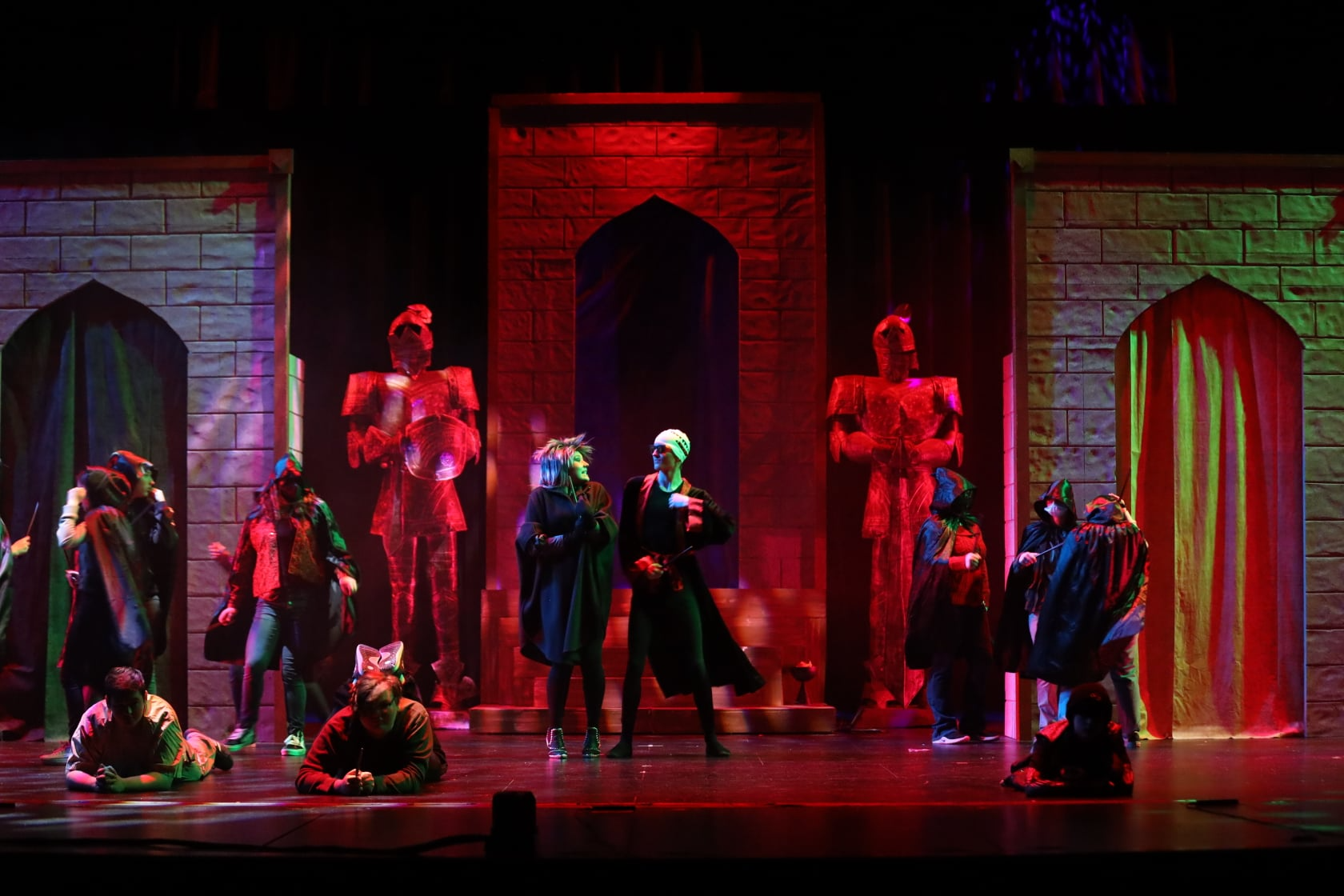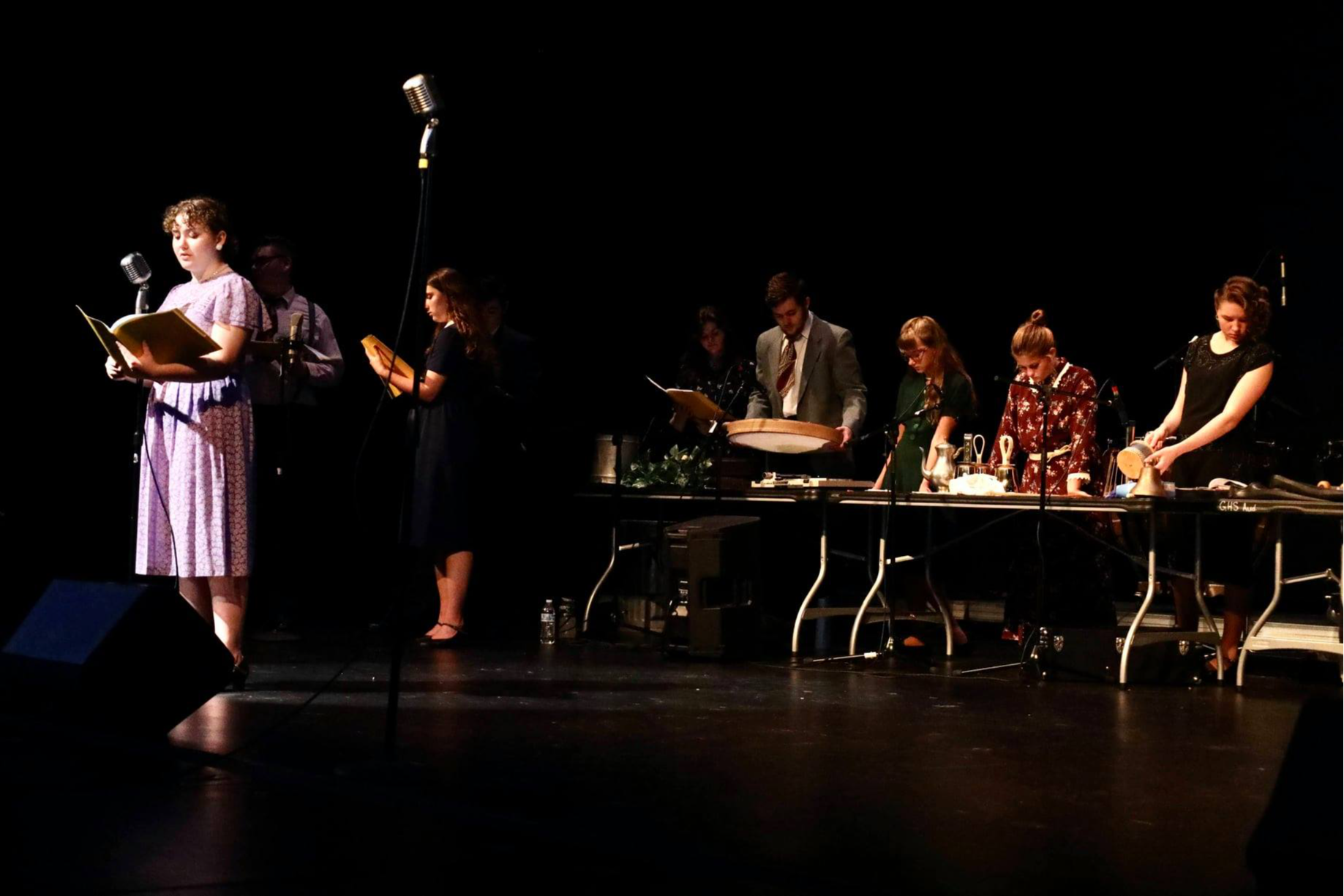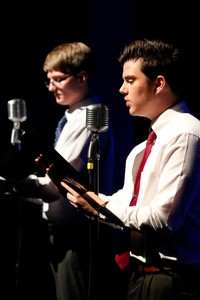 Students perform The Retro Radio Show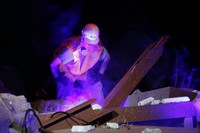 110 Stories
The GHS Theatre Program introduces students to the magic of live theatre. Students participate both onstage and backstage to bring stories of comedy and drama to life, and in the process learn something about themselves as well.

The COVID-19 Pandemic has impacted Yellow Jacket Theatre and our annual season plans for the 2020-2021 Season. At this time we can not go into detail about the upcoming season.
In the Theatre Archive are copies of Production Posters, Programs, and Photos from past productions.

We are currently missing several programs from the archive, if you have a copy of one of the following programs, please contact Chris Chapman.
"The Glass Menagerie" 1999, GHS Spring Play
"The Lion, The Witch & The Wardrobe" 2000 GMS Play
"Much Ado About Nothing" 2001 GHS One Act Play
Program from 2003 "Jungle Book"