Contact Us:
Middle School
1321 Chase Street
Greenville, MI 48838
Phone: 616.754.9361
Fax: 616.754.2901
School Office
Attendance
616.754.1992
GMS Office Hours are 7:15am - 3:00pm

How to access Career
CruisingCareer Cruising is the online program students use to research careers and the education/training needed reach their goals. It is also where students do their EDP's - Educational Development Plans. Each student identifies career interests/goals and uses the EDP to map out high school classes necessary to meet those goals and be ready for education/training after high school. Use this link to access our new Career Cruising page. Every GHS student has an account, and you will need your student number to log in.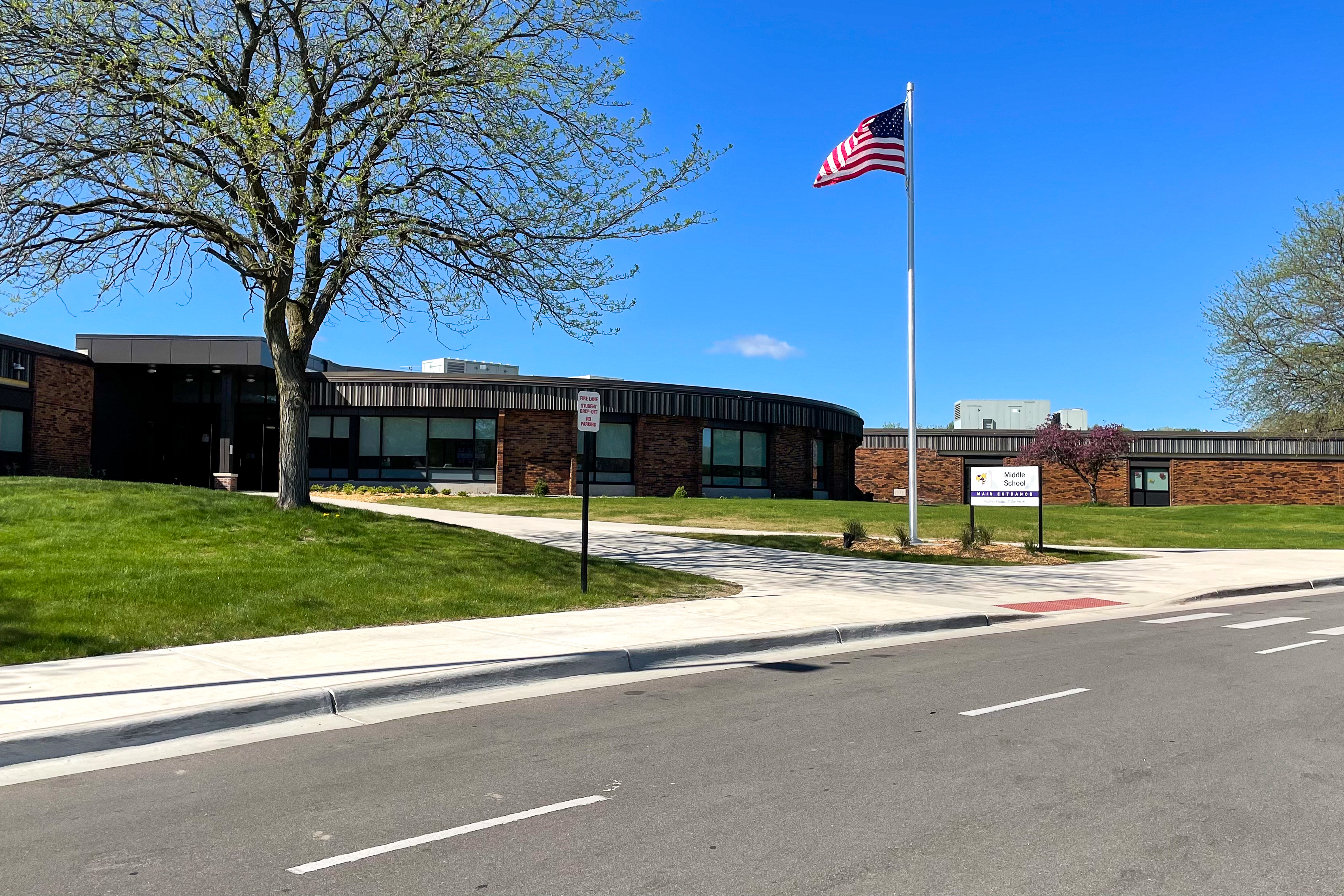 Welcome to Greenville Middle School
Thank you for choosing Greenville Middle School - an inspiring educational environment specifically designed to provide for the academic, social, emotional and physical needs of young adolescents in sixth through eighth grade.
Communication
Communication with our school parents and community is a high priority for our building. The purpose of this website is to convey important information to you and your student attending Greenville Middle School. Please feel free to contact us if you have specific questions or comments as we would be happy to be of service.
Full School Day Schedule
7:30 am Start of School Day
2:25 pm End of School Day
(School Doors Open at 7:15 am)
Half Day School Schedule:
7:30 am to 10:30 am
Encore Opportunities
Our #1 priority at GMS is to develop the academic, social, physical, and emotional potential of our students. Offering a variety of encore opportunities is one way in which we aim to achieve our mission. These opportunities are not always available and are depended on enrollment and staffing. Our encore opportunities include:
Art: Intro to Art, Creative Endeavors, 2D Art, 3D Art

Band

CTE: Technology & Design, Woodworking I & II, Tech Ed.

Choir

World Language: Spanish & Chinese Immersion

Orchestra

Life Skills for Adolescents
Sports and Extra Curricular Activities
Students at Greenville Middle School have the opportunity to participate in a variety of sports and extra-curricular activities. The activities include:
Boys Basketball

Cross Country

Girls Basketball

Student Council

National Junior Honor Society

Odyssey of the Mind

Track and Field

Volleyball

Wrestling