Greenville High School
DECA Advisor: Kelly Roney
Contact: 616-754-3681
Like us on Facebook: @greenvilledeca
Follow us on Instagram: greenville_deca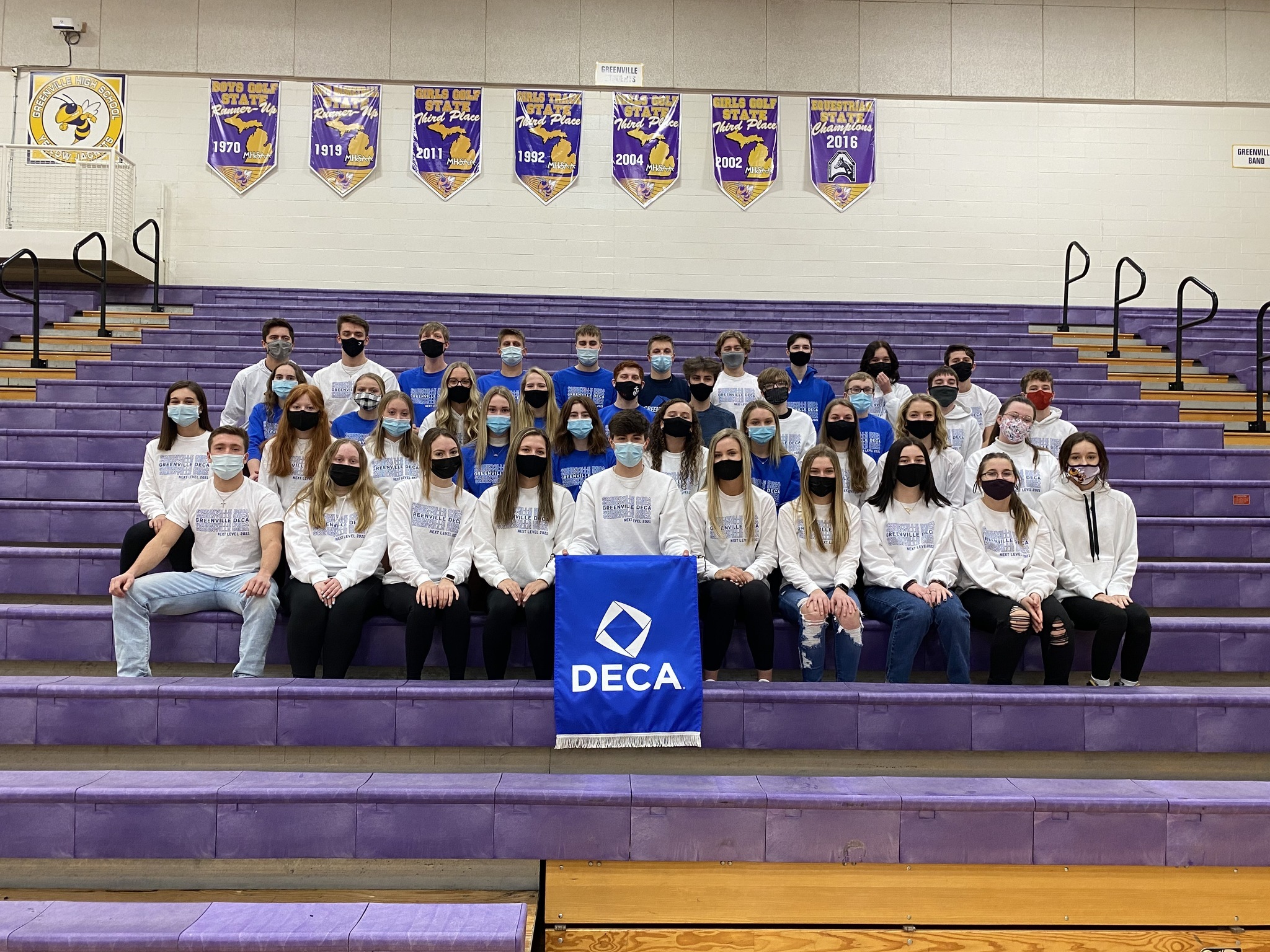 DECA is an association of high school marketing students. It is a co-curricular organization that teaches students necessary skills for success in the workplace. It also provides several opportunities for students to interact with business people in a professional setting. Students select an area of occupational interest where they can choose to compete in a role-play or presentation-style event.
Related Links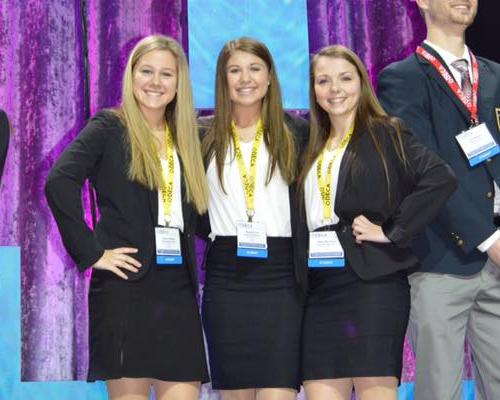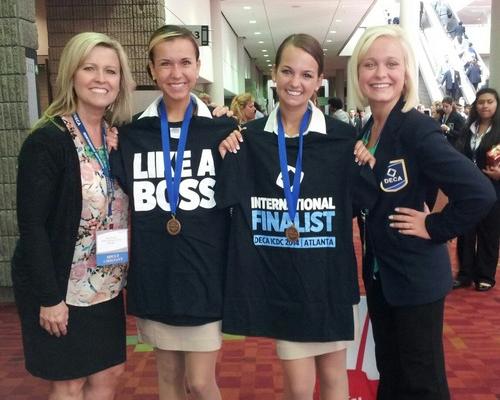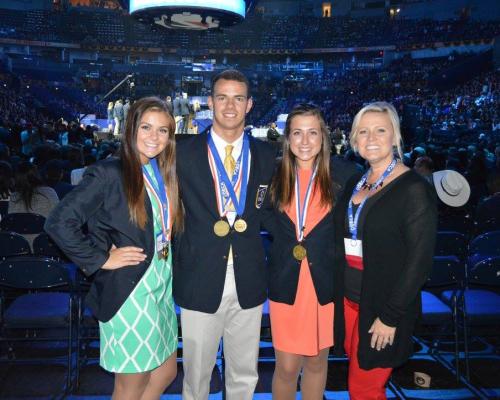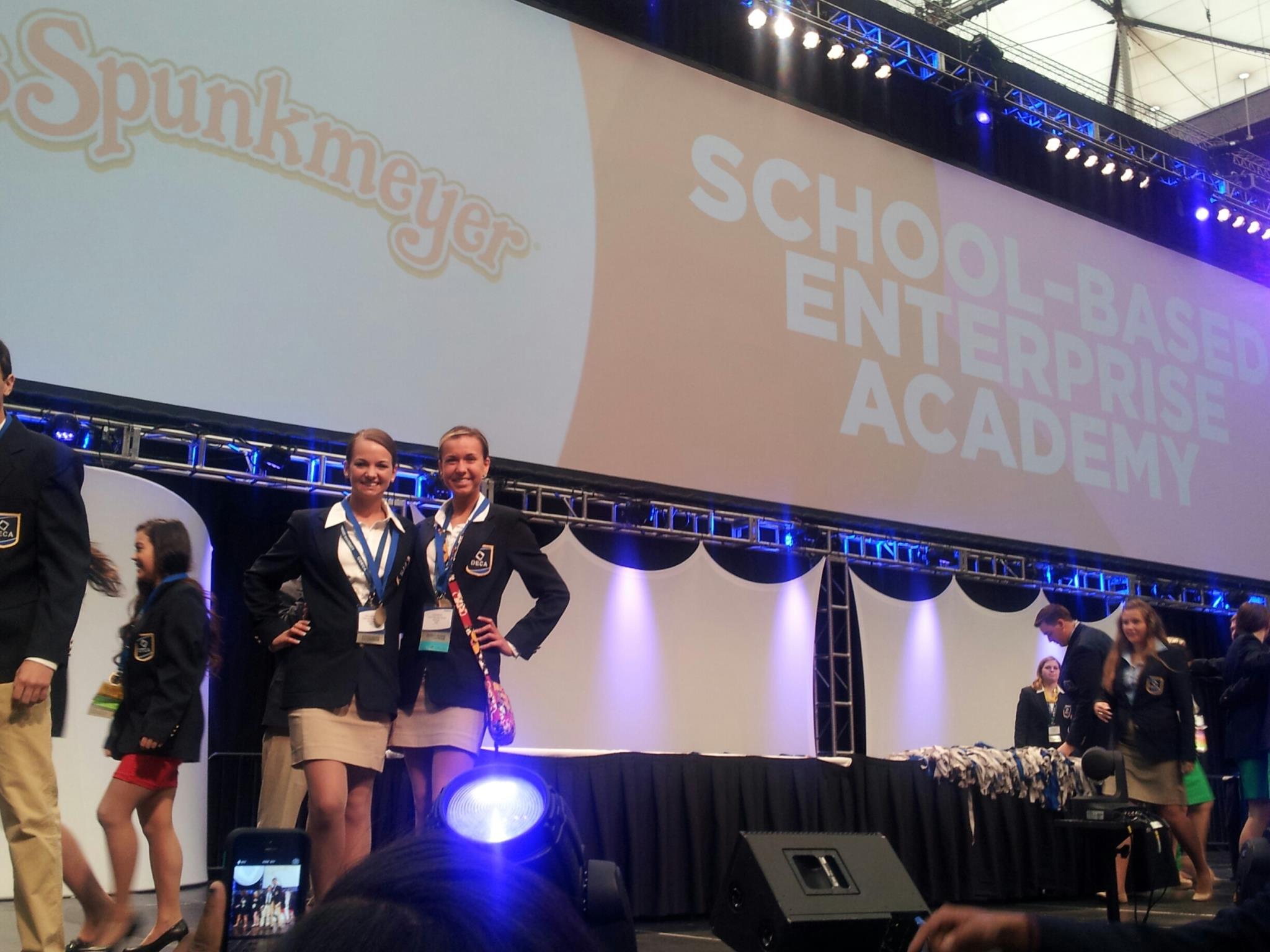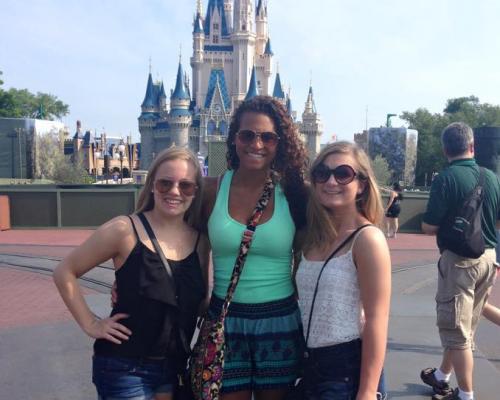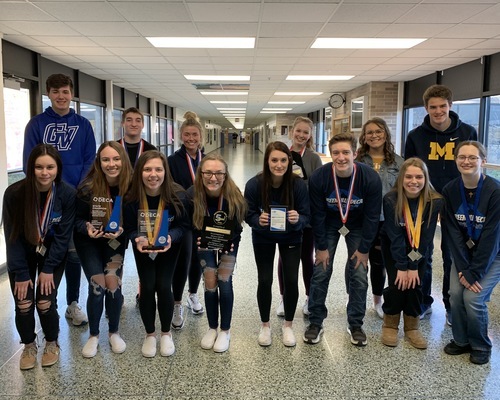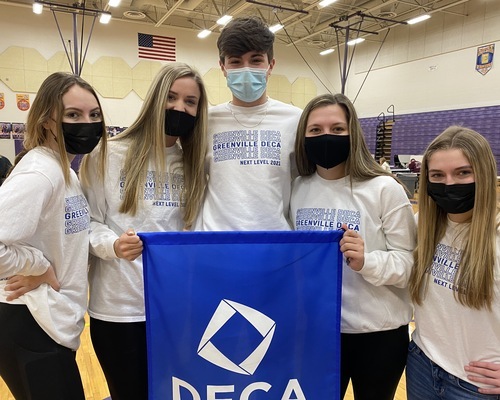 Participation in DECA, an Association of Marketing Education Students, provides a vehicle for students to employ higher order thinking skills, to interact with high-level business people and to further enhance their leadership skills through their participation in regional, state and international competitive events and local activities. For additional information visit www.mideca.org or www.deca.org.
THANK YOU TO OUR 2019 DECA ICDC SPONSORS!
PLATINUM LEVEL
Aggressive Tooling

Community First Federal Credit Union

Edward Jones

West Michigan Compounding

W.S.W.T.
DIAMOND LEVEL
Culver's

Mersen USA
GOLD LEVEL
Blake Hollenbeck Auto Sales

Impact Cleaning & Restoration

L.S. Engineering

Lacks Enterprises, Inc.
SILVER LEVEL
Beamer's Tanning

Frank Nerychel Insurance Agency

Isabella Bank

McNinch Chiropractic Center

Robinet Physical Therapy
BRONZE LEVEL
Krick Family
Thank you to our 2018 DECA ICDC Sponsors
PLATINUM LEVEL
Parker-Arntz Plumbing & Heating, Inc.

Aggressive Tooling Inc.

Greenville Tool & Die

Bloomquist Family In memory of Walter Bloomquist

Andres Family In memory of Eric Andres

Stafford Media
DIAMOND LEVEL
Superior Foods Company

K&W Tool and Machine
GOLD LEVEL
Another Look Hair Institute

Carlton T. Asbourne, Douglas, MI

Refrigeration and Mechanical Services

Edward Jones

Die Cad Group, Inc.

Kemp Insurance Sure

Ziebart

B&O Saws, Inc.
SILVER LEVEL
Blake Hollenbeck

Herremans Orthodontics
Thank you to our 2017 International Business Sponsors!

Platinum Level
EPS Security

Aggressive Tooling

Northern Lights Family Outfitters
Diamond Level
American Legion
Gold Level
Mancino's Pizza and Grinders

K&W Tool and Machine

Herremans Orthodontics

The Heather Jones Team at Remax Brokers Plus

Blake Hollenbeck Auto Sales

Kelly Braman Photography

Meijer

L.S. Engineering

Jet's Pizza

Sweet Caroline's

Vogue Furnishings

Gela Hair & Lash Studio

Digital Fabrication
Silver Level
Martin Eye Care

Isabella Bank

Kathy Sisler-Five Star Real Estate

Baldwin Lake Dental

Kemp Insurance Sure
Bronze Level
The Meat Shack
Your generosity is greatly appreciated!